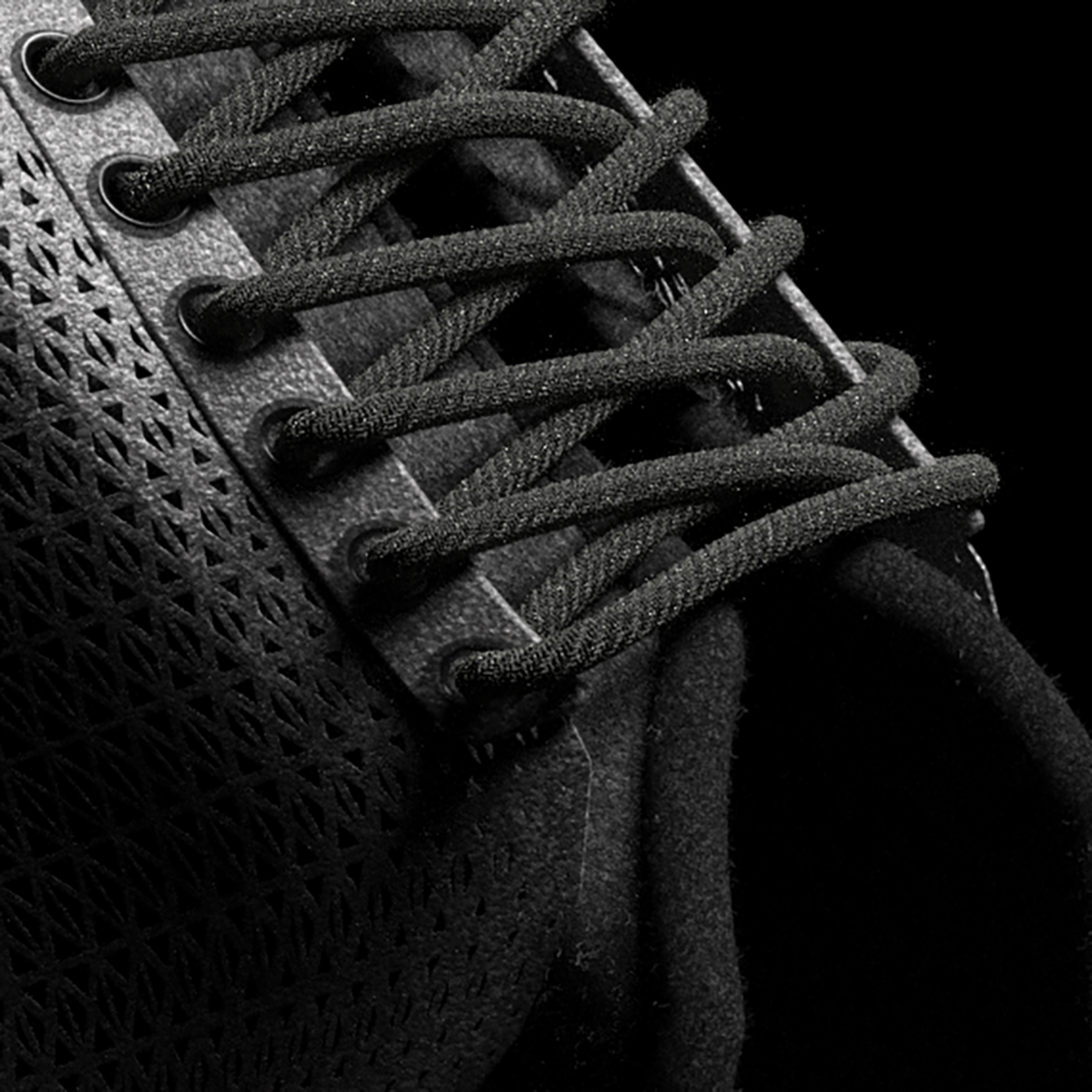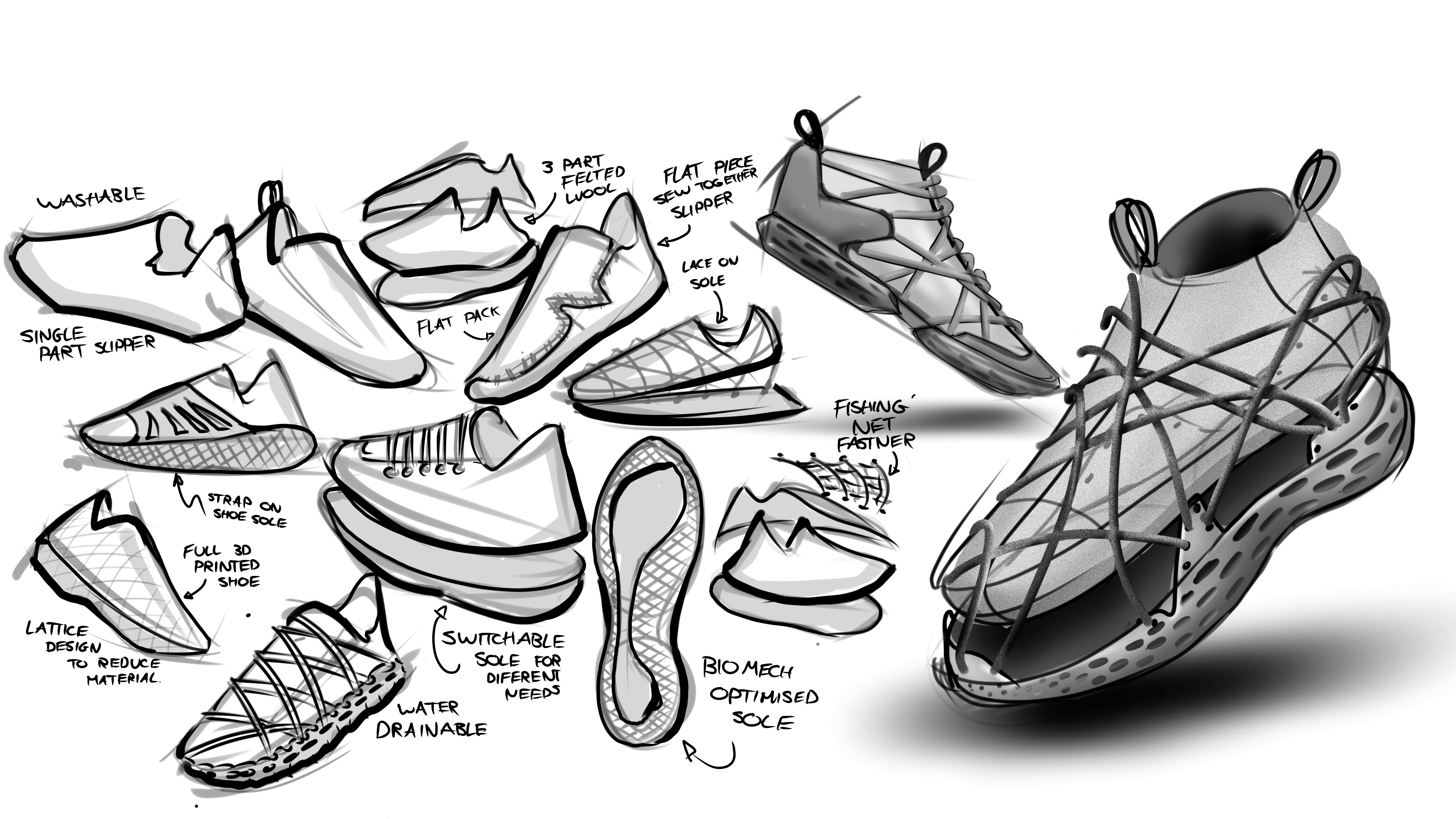 Using Additive Manufacturing to offer bespoke shoes without the need for custom tooling or specialist skills. 
Made using HP Multi Jet Fusion technology the 'Outer Mesh' and the sole would be printed as 1 single file from TPU. TPU is an incredibly tough and durable material that has a very high resistance to abrasion and makes recycling far easier as there are no fused/composite materials.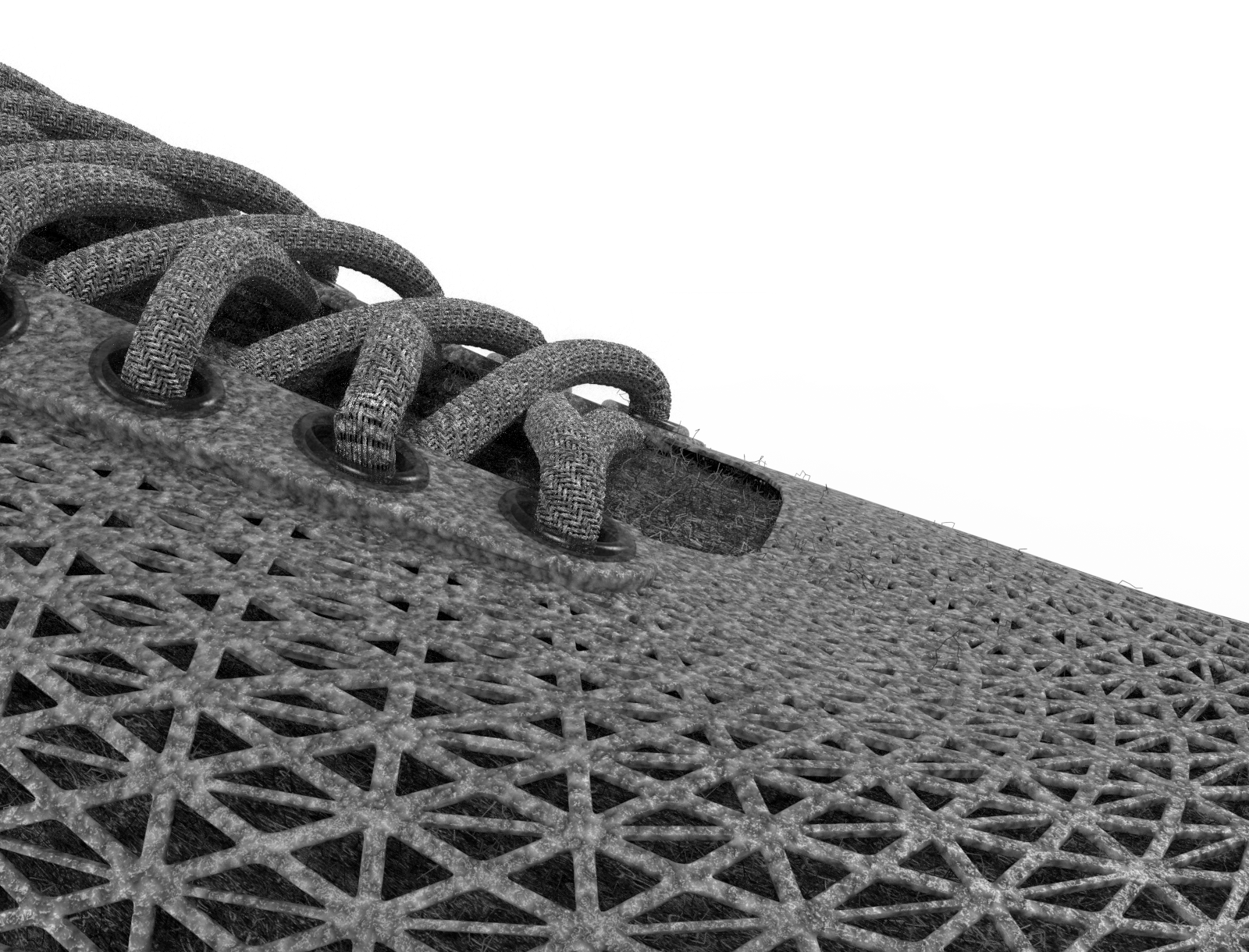 The shoe is made of 3 Components (Outer Mesh + Sole, Inner Slipper and Laces) and is interchangeable to suit the users needs. This also increases repair-ability and longevity.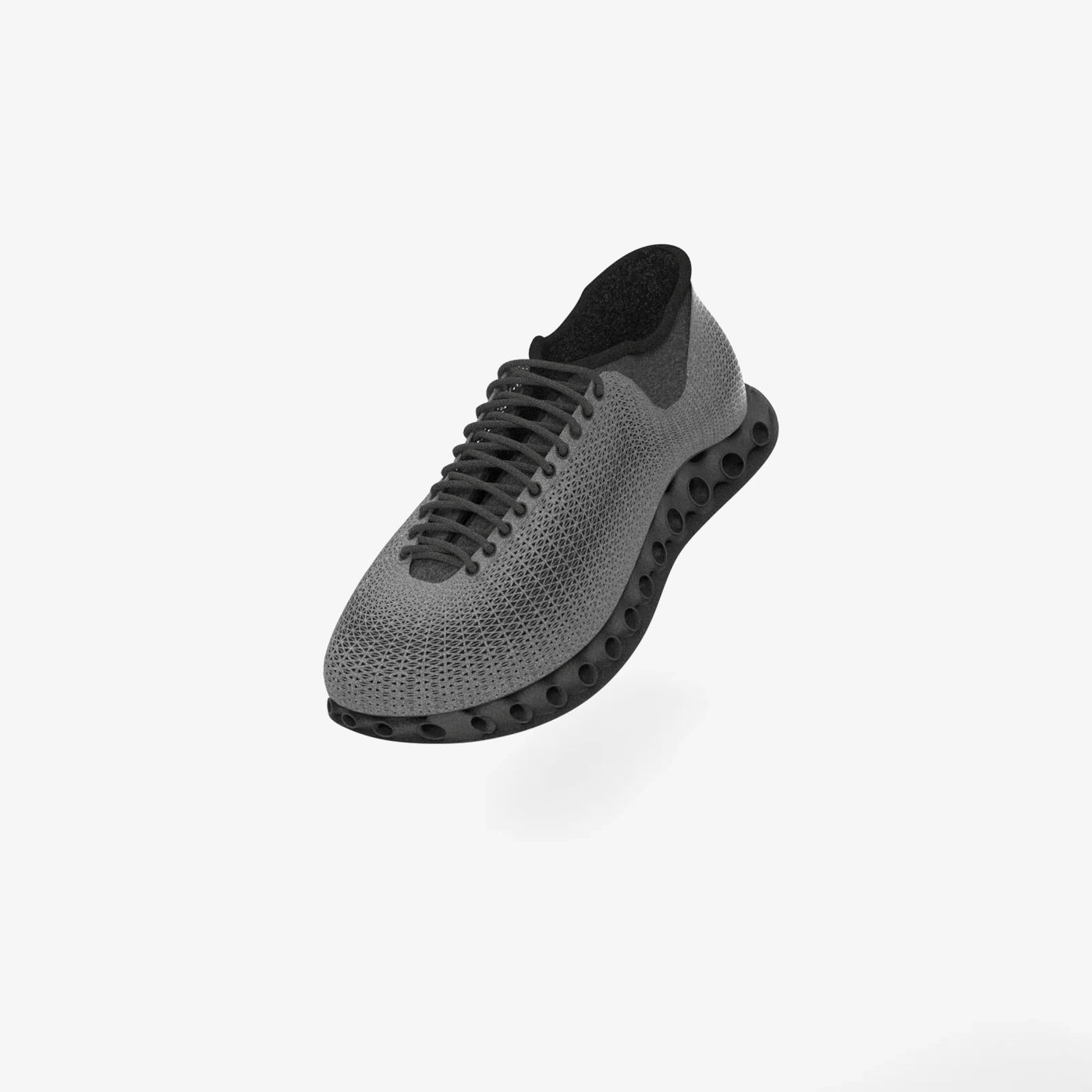 The hollow structured sole, combined with additive manufacturing, considerably reduces the amount of raw material used without the limitations of conventional manufacturing.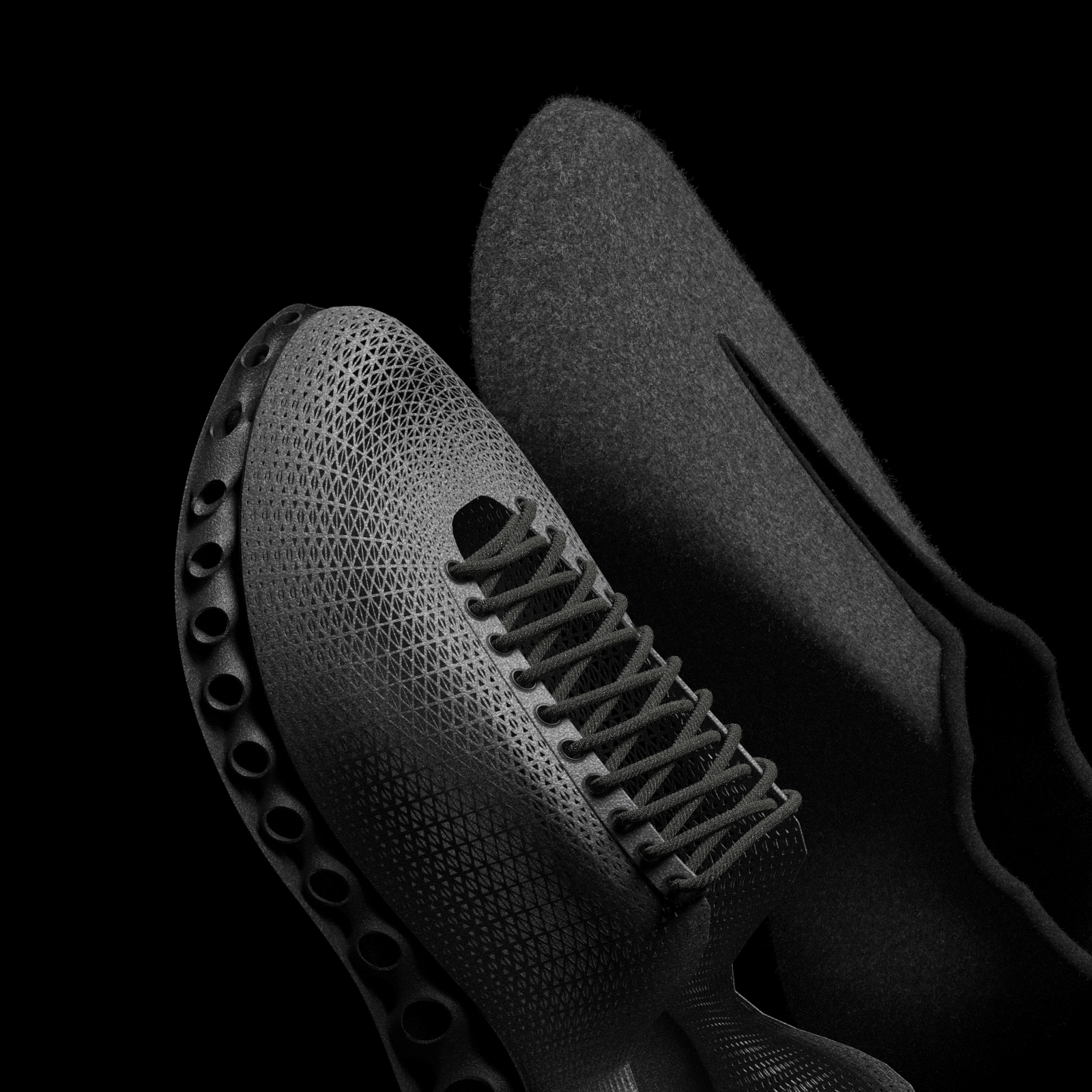 The Inner Slipper is made from sustainably sourced wool and can be worn independently to the rest of the shoe as an indoor slipper. The slipper is also machine washable allowing you to prevent the build up of odours.